The annual Knights at the Ballpark Diamondback game is coming up on September 28 against the Padres. This will be an enjoyable game against the Padres and more importantly, a portion of the proceeds are donated to the Special Olympics Arizona, the Arizona Knights of Columbus, and to our Council.
Ticket prices are $32 for the lower level and $18 for the upper level seats. If you are interested in attending, please see the flyer below or contact the Grand Knight to arrange payment and ticket pick-up.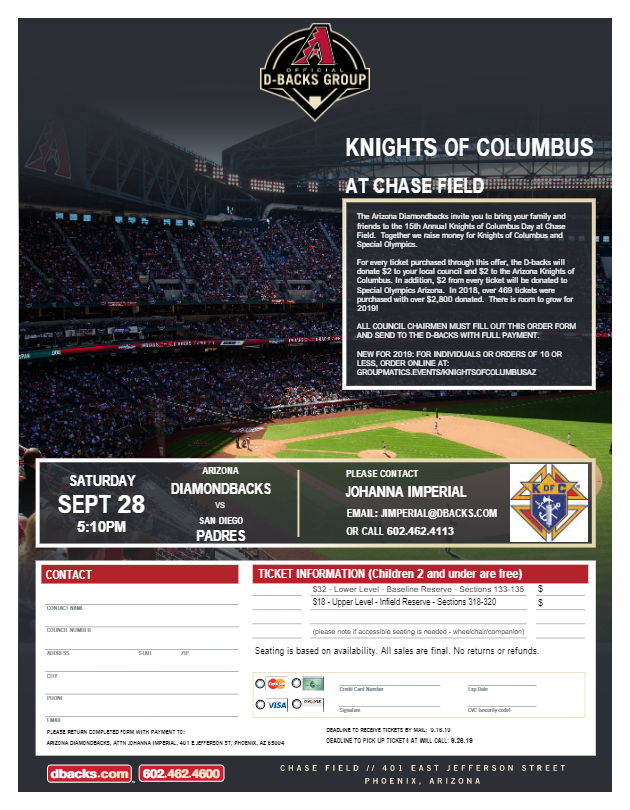 Download the PDF here. Thank you.